If you have a thing for big girls, then you are in for a treat. There are many beautiful big babes who love to host their live cam shows and do all kinds of dirty things for their viewers. These girls are chubby, fat, with huge breasts, belly flops, and wobbly asses. You can often find them using a variety of toys, or just showing off their fat in lots of kinky scenarios.
Of course, some girls are just better at getting our attention than others, and usually for a good reason. If you are searching for the hottest and kinkiest BBW streaming live cam shows, you are going to love the following list introducing some of the watch-worthy babes.
KayleeGraves
Every lover of BBW needs to check this chick out. She is a gorgeous long-haired brunette babe with over 100kg. Kaylee Graves is 26-years-old, around 170cm tall, and has tons of naughty content to offer. She just loves to be in the center of attention, and she has the perfect body for you to gnaw over. She has a pair of huge tits, a nice belly she often likes to slap, and a great ass that is outlined by her tight undies. She is also quite talkative and loves to give the audience what they deserve. With Kaylee, you are never going to be bored. This girl is kinky, creative, and very confident in her plus-sized body!
---
BrittanySheers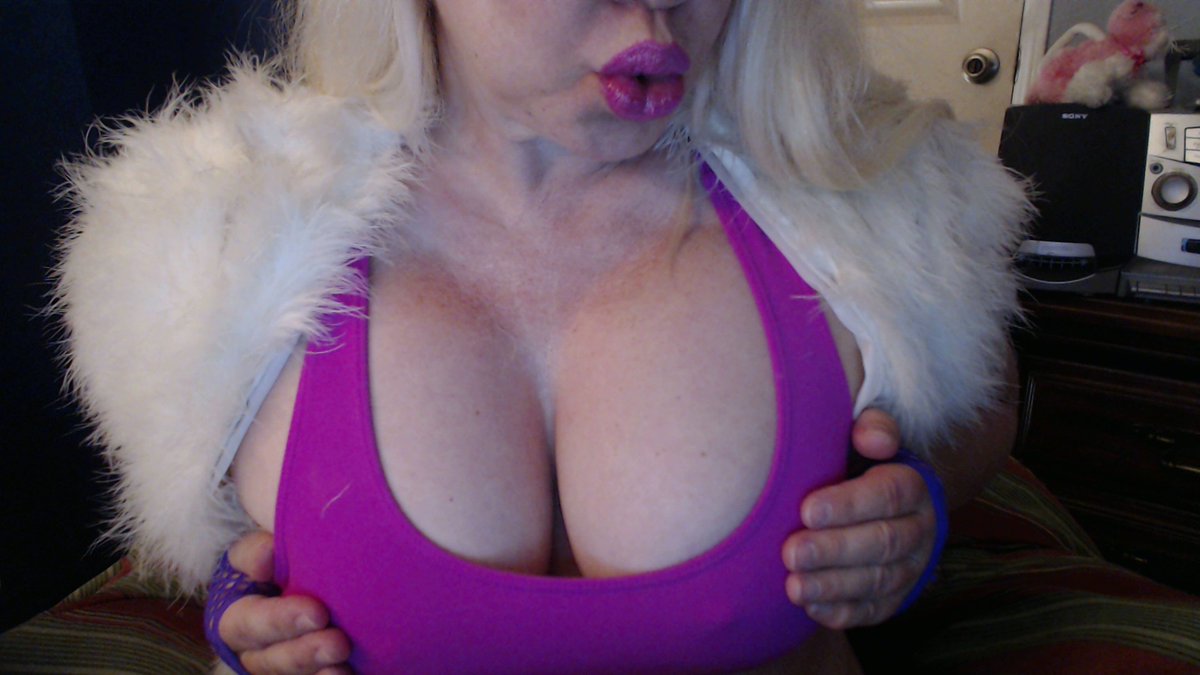 In case you were hoping for a more mature babe, then you are going to love Brittany Sheers! She is a blonde big beauty who loves to show off her gigantic tits, and does not shy away from displaying her amazing skills. She is a 42yo beauty, who loves to experiment with both men and women. She is around 177cm tall, and who knows how heavy! Her most used tags on cam websites are ass, roleplay, fetish, MILF, BBW, and BJ. So you know you are in for quite a treat if you decide to watch her in action. Brittany often loves to use a variety of toys to please herself, and she is always in the mood for making her viewers cum.
---
BrownRoundrenee
To all the ebony lovers, here is an amazing piece of candy! Her username is BrownRoundrenee and she loves her cam job. This is a beautiful woman with huge breasts and curves in all places. She is 27yo, and she is incredibly experienced when it comes to cock pleasing. You can often watch her chat with her viewers and talk dirty until she gets all the donations she needs to get naked and kinky… and that is definitely something you want to watch! Her cock sucking skills are going to amaze you, as she is able to give you the sloppiest blowjob and deepthroat huge peckers… what more could you want? BrownRoundrenee is also open to feet play!
---
NicolleJordan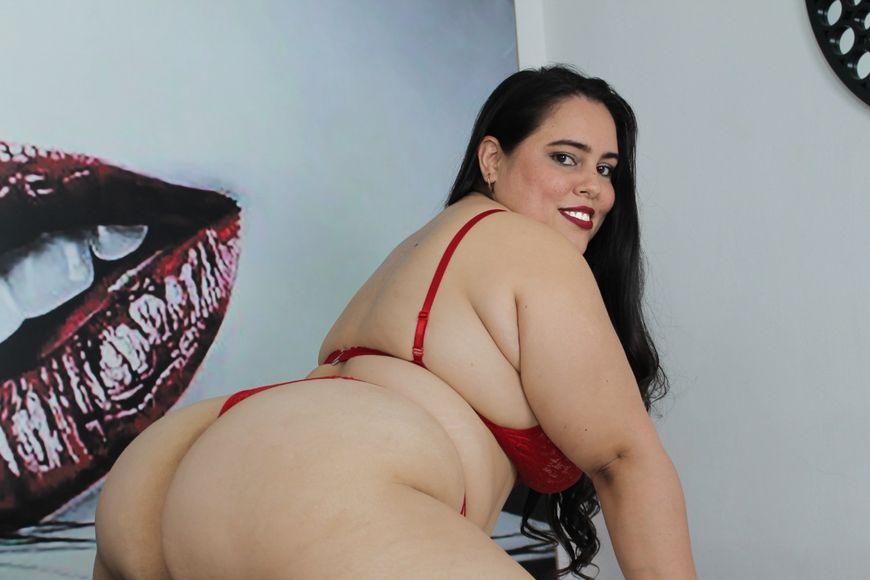 A big beauty, compacted into a size S… sort of! Meet the beautiful Nicolle Jordan. She is around 150cm tall, and has over 80kg! This means that this cutie is quite small, with lots of chub all around. NicolleJordan is a Hispanic beauty, with long brunette haired, and lots of kinky energy. She is great at deepthroating huge cocks and she loves to spank herself during her live streams. You can always see her in fun lingerie, as she is a huge fan of lace. Nicolle is a playful 36yo who loves to take off her clothes, give handjobs and BJs, play with herself, and fulfill her viewers' wishes!
These are just a couple of examples of the hottest BBW in the cam industry. You have all shapes, sizes, and colors to choose from! Big beauties are very popular because the bigger women just love to do it all. They do not shy away from a challenge, and they tend to be quite open-minded. If you are in the mood to watch experienced babes get down and dirty, you are going to love every single cutie on this list!